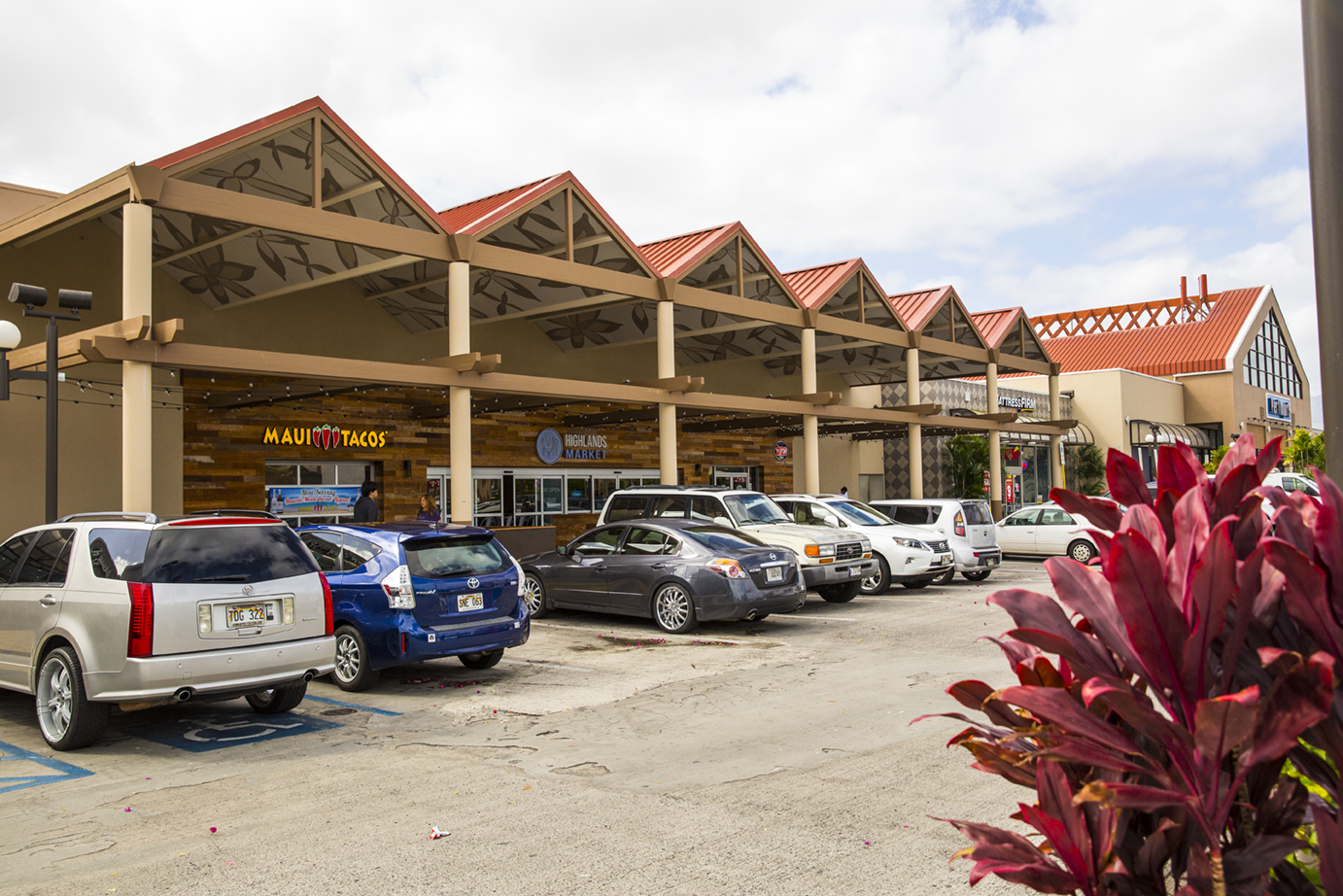 Pearl Highlands Center is adding four new tenants to its mix of shops, restaurants and services. Roger Dunn Golf Shops, Spectrum, Tin Hut and Pampanga Kitchen will all be moving into the shopping center, anchored by Sam's Club, 24 hour Fitness, Regal Pearl Highlands and Ross Dress for Less.
Pearl Highlands Center has more than 30 tenants in its 411,300-square-foot retail center.
"Each of these tenants brings something new to our already diverse mix of shops, restaurants and services, so we are excited to welcome them to the Pearl Highlands Center family," said Darren Pai, a spokesman for Honolulu-based Alexander & Baldwin (NYSE: ALEX) that manages the center.
Roger Dunn Golf Shops is moving its Pearl City store into a 5,610-square-foot store in Pearl Highlands Center, slated to open in December. The store will continue to carry a full range of equipment, accessories, shoes and apparel, and will also feature an indoor putting green, golf simulators, hitting stalls and club repair.
Spectrum's newest 3,073-square-foot store is open for business and offers Leeward customers a convenient location to make payments and shop for mobile, internet, TV and voice services.
Tin Hut's new 648-square-foot location at Highlands Market, the center's food hall, opened Monday and will be the company's first brick- and-mortar restaurant. The company started as a barbecue food truck business featuring Texas brisket, Carolina-style pulled pork, Kansas City ribs and southern-style fried chicken.
A 439-square-foot Pampanga Kitchen is also slated to open its third Oahu location in Highlands Market later this month, featuring a menu of Filipino dishes.